We've made some changes to the Wish Local app. Here's everything you need to know.
We have heard great feedback about improving the Wish Local program and app to make inventory management easier. Many have told us that it is hard to keep track of shipments and inventory.
We have now rolled out an update to the Wish Local app to simplify inventory management, shipment tracking, and item organization in the app.
We are committed to making tools that simplify your day-to-day Wish Local operations, so you can easily reap all the program's benefits.
New, simplified shipment tracking
Keeping track of Wish Local shipments is a key part of the program and helps you prepare for customers.
To make this process easier, we have combined all shipments into one tab, the Shipments tab.
Keep track of estimated arrival dates and delivery notifications for all shipments in one place.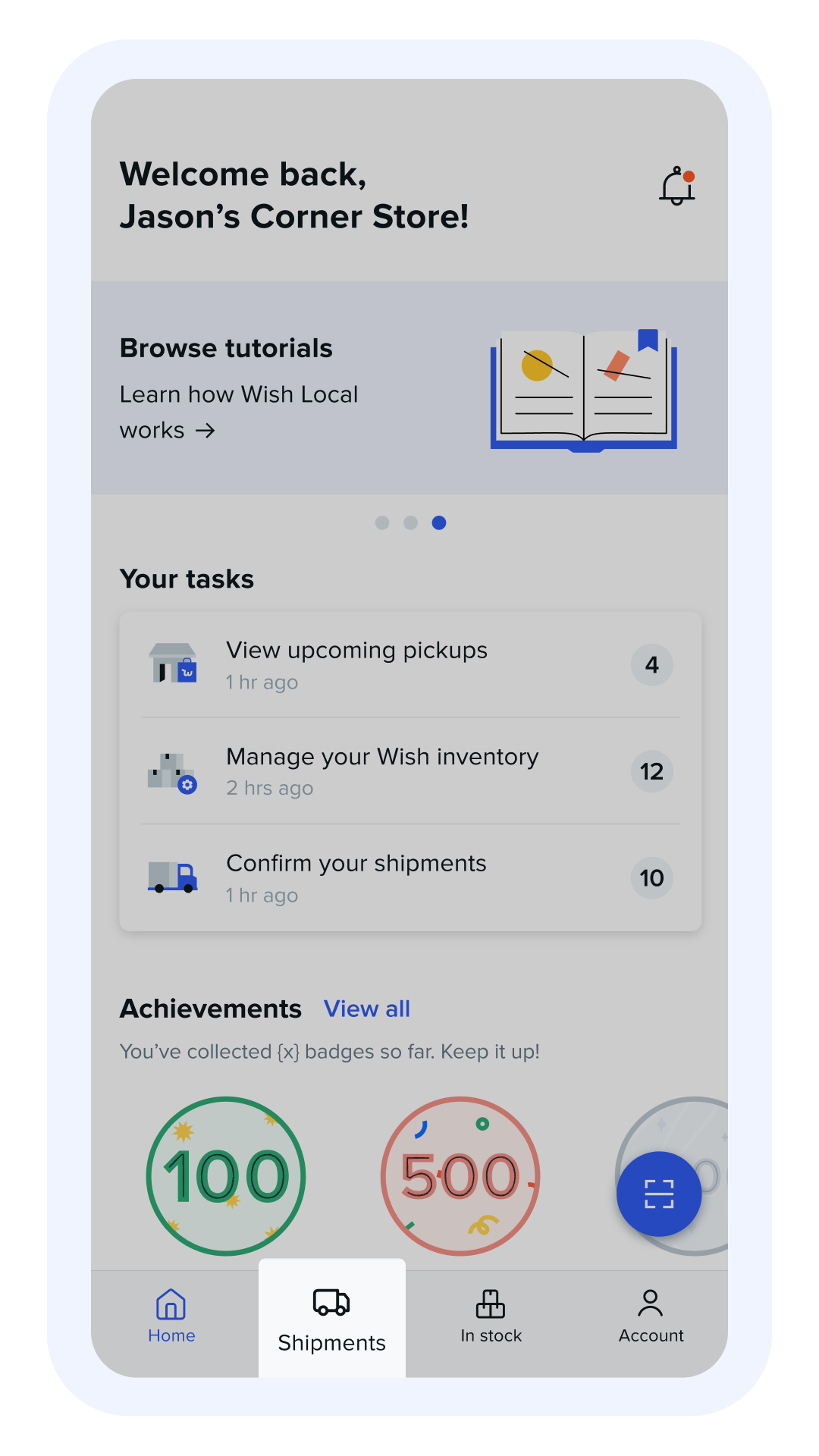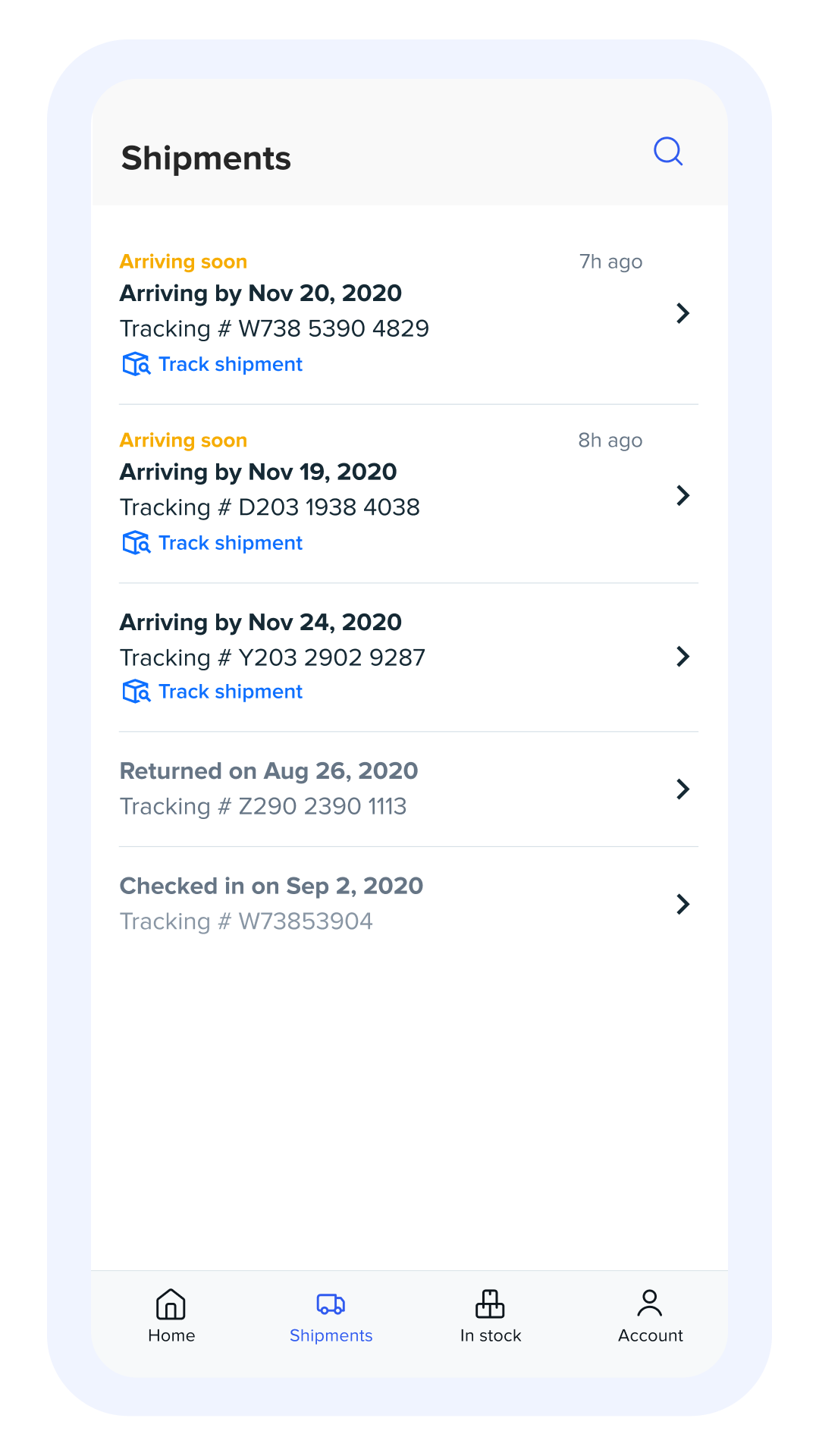 Your new In Stock tab
You'll now find more information and new tools in your new In stock tab to streamline inventory management.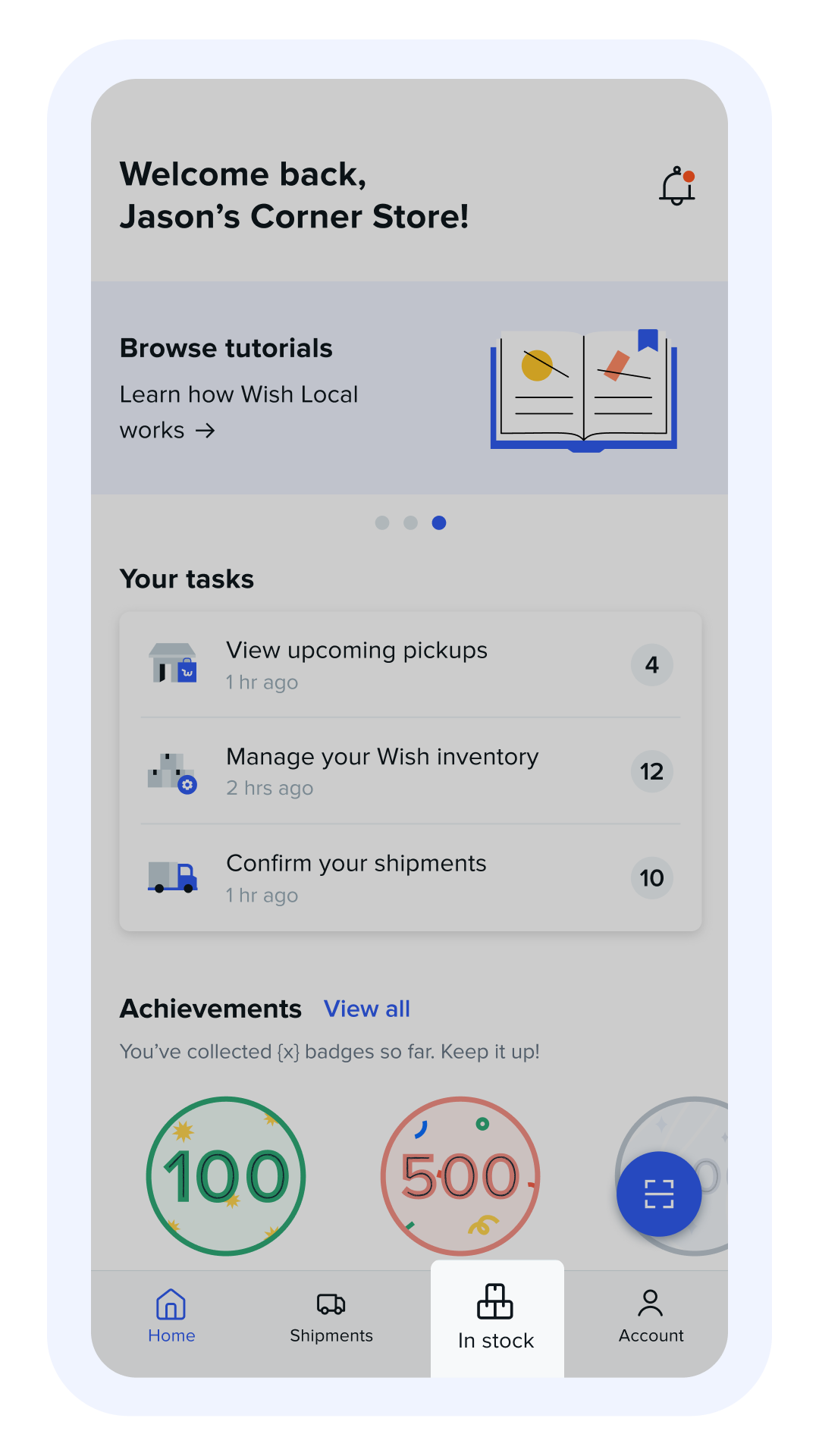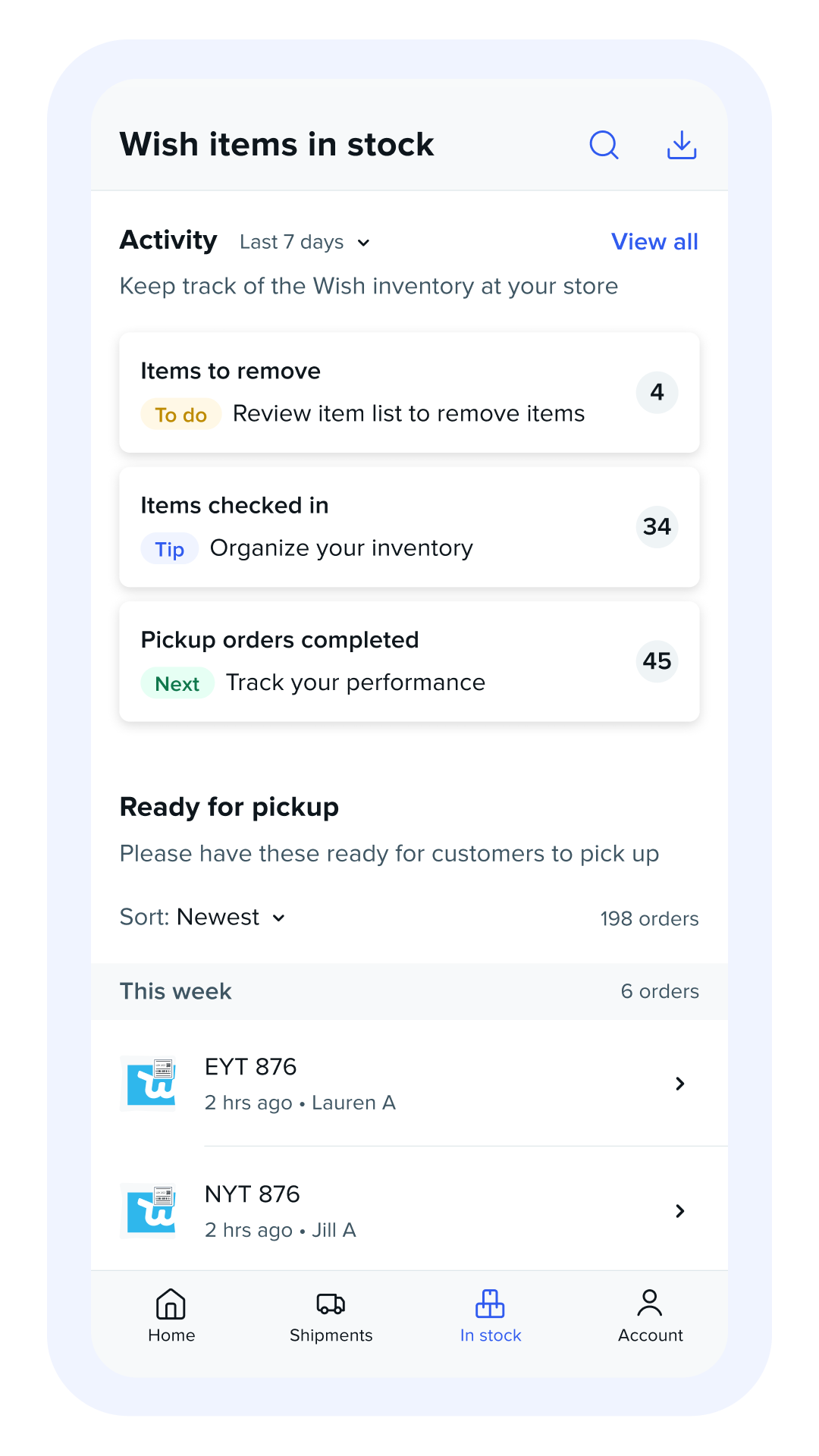 Stay up to date through the Activity Log.
Review your Activity Log to stay updated when an item's status changes.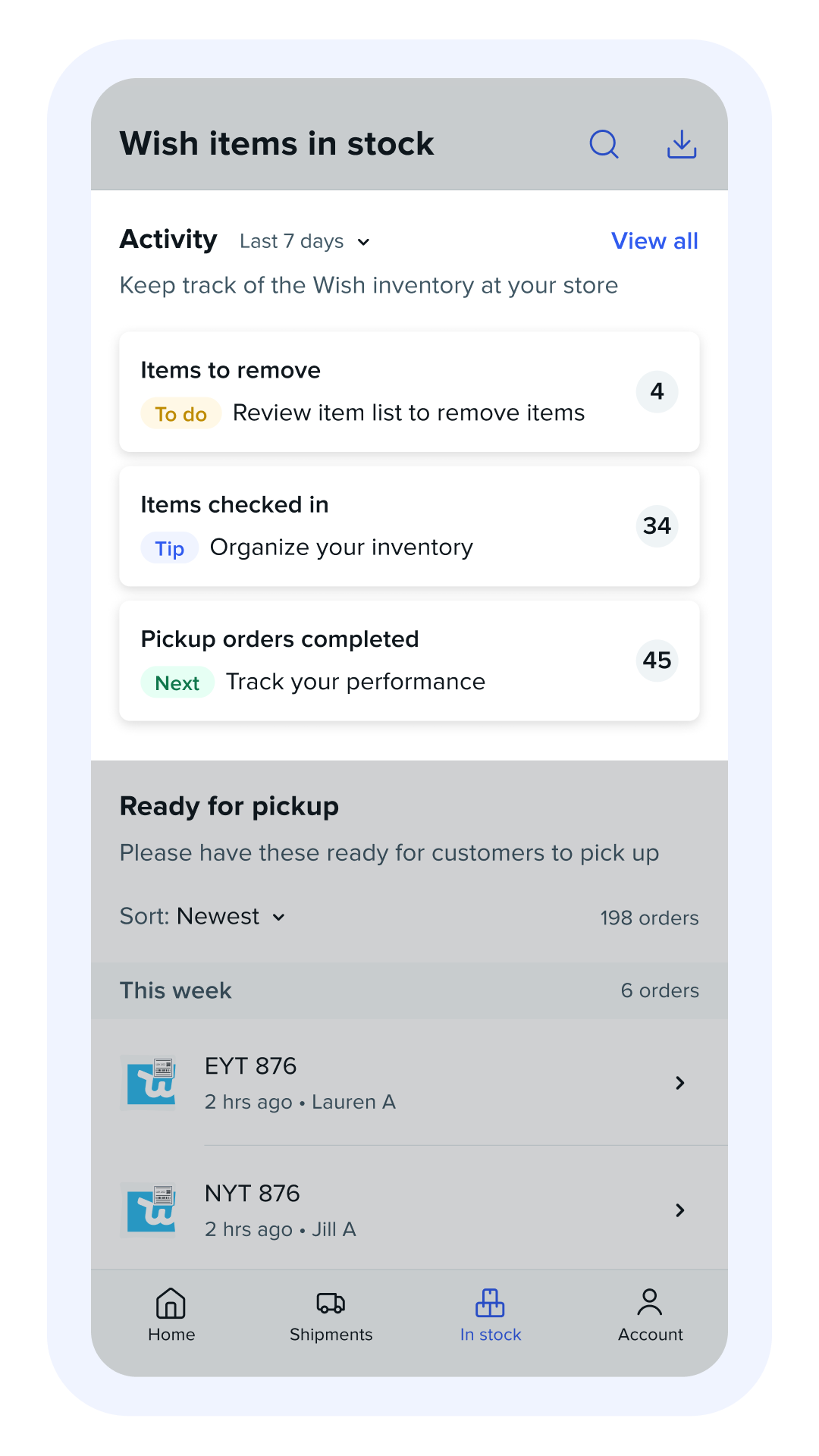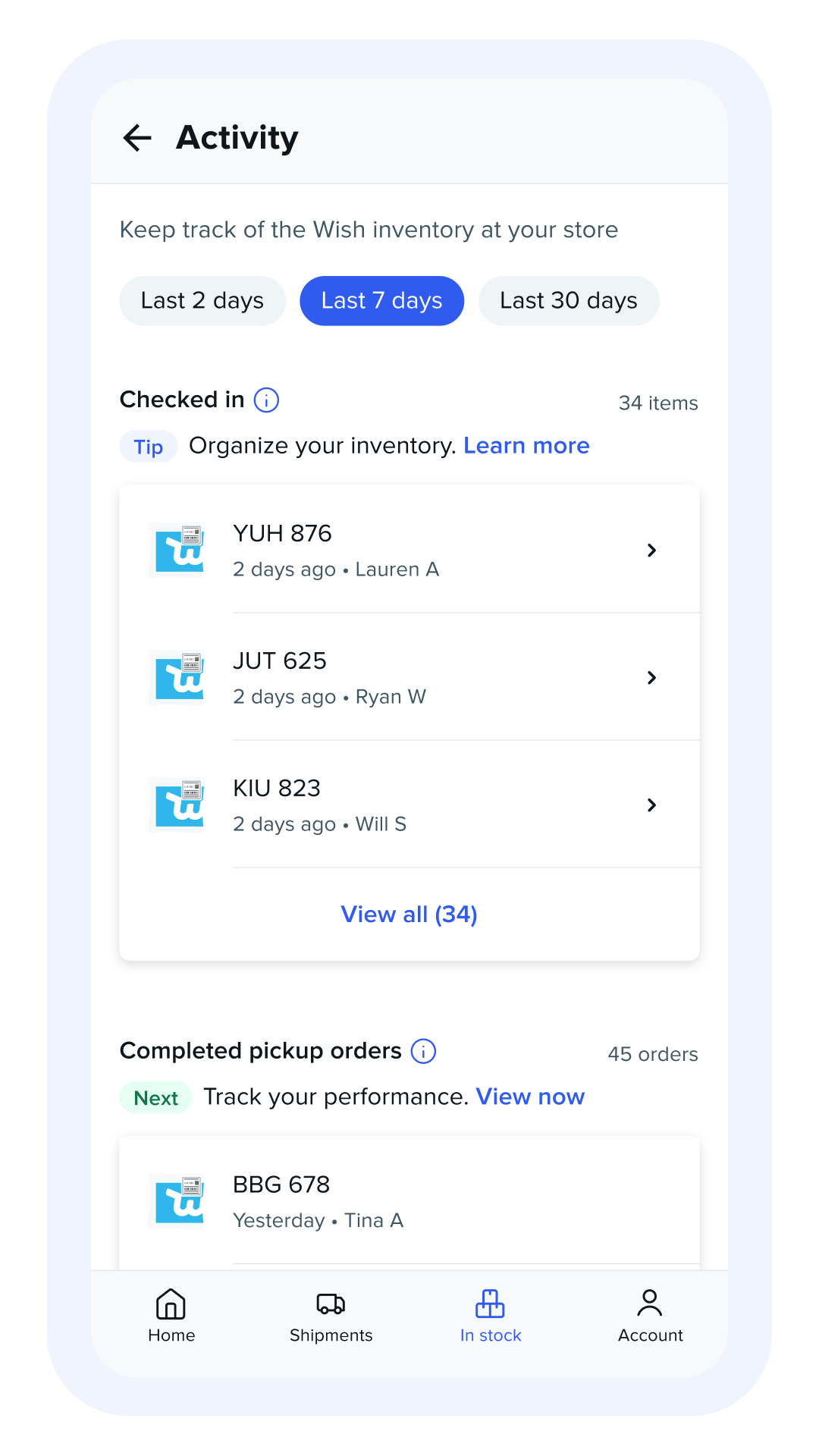 Your Activity Log will display helpful tips and tasks for managing your inventory.
Find what you need with the new Search feature and Sort tool.
You can now search your inventory for package codes and customer names with the Search feature in the In stock tab.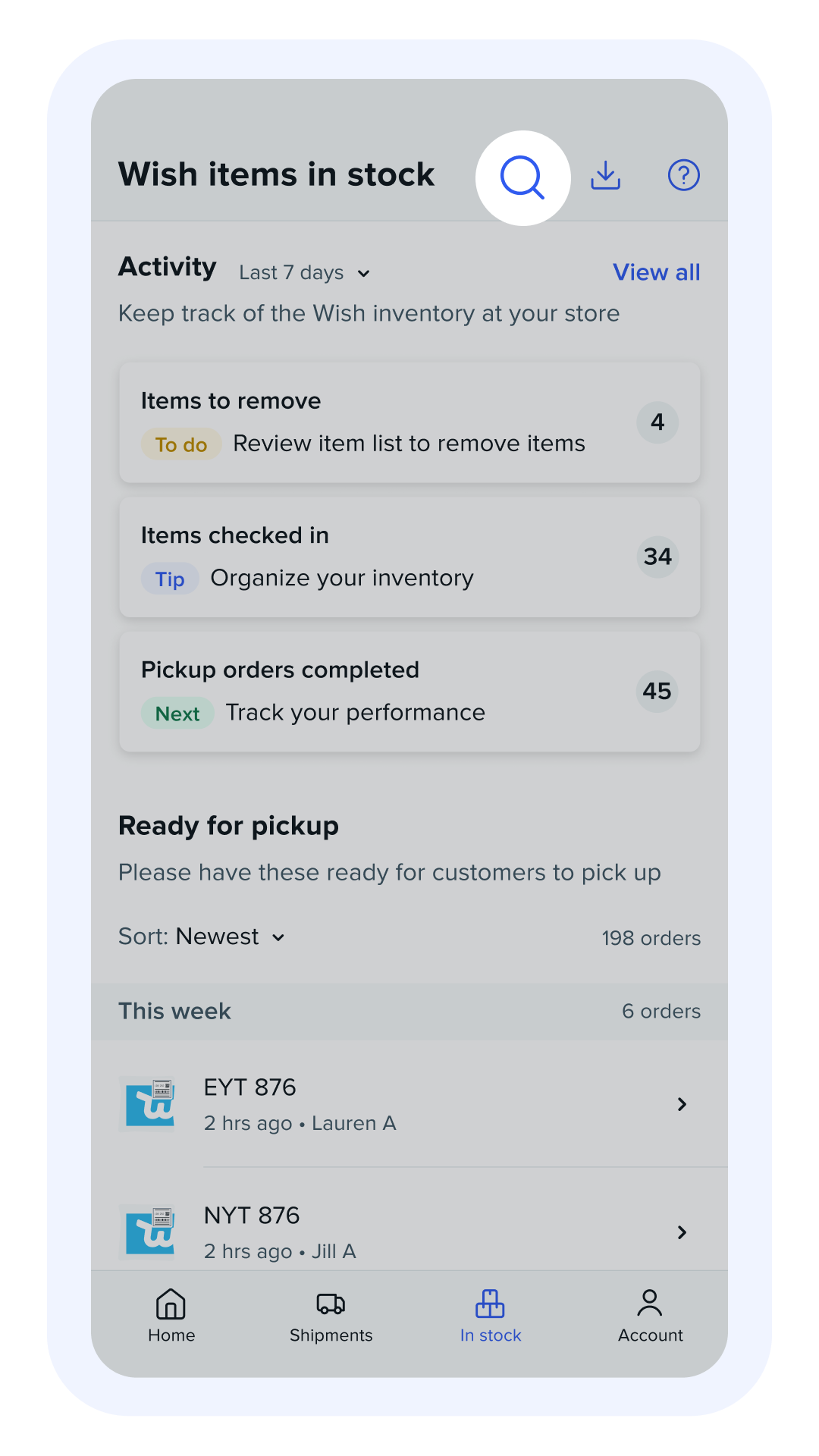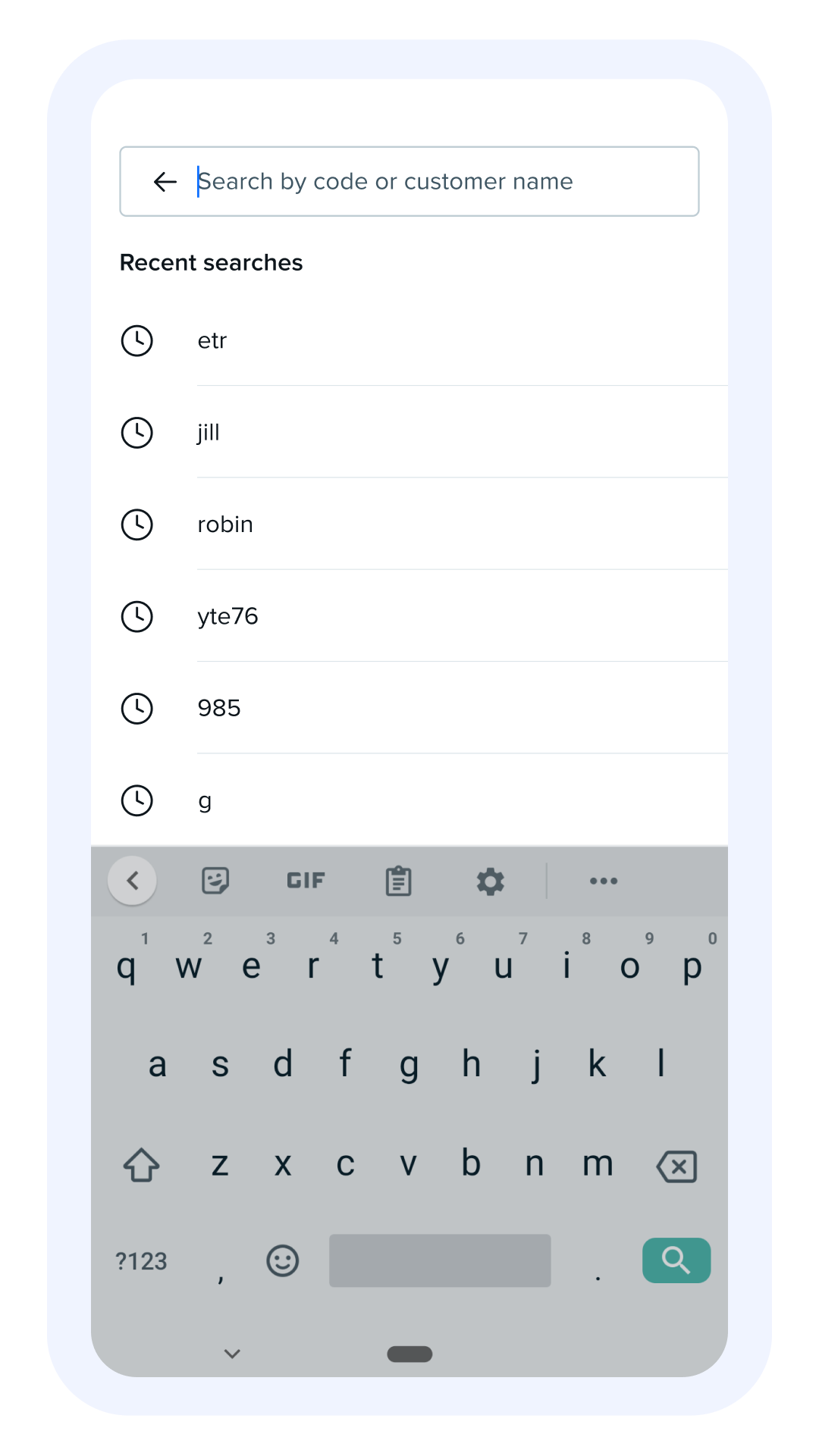 You can also sort inventory items by customer name, package code, or date through the Sort tool.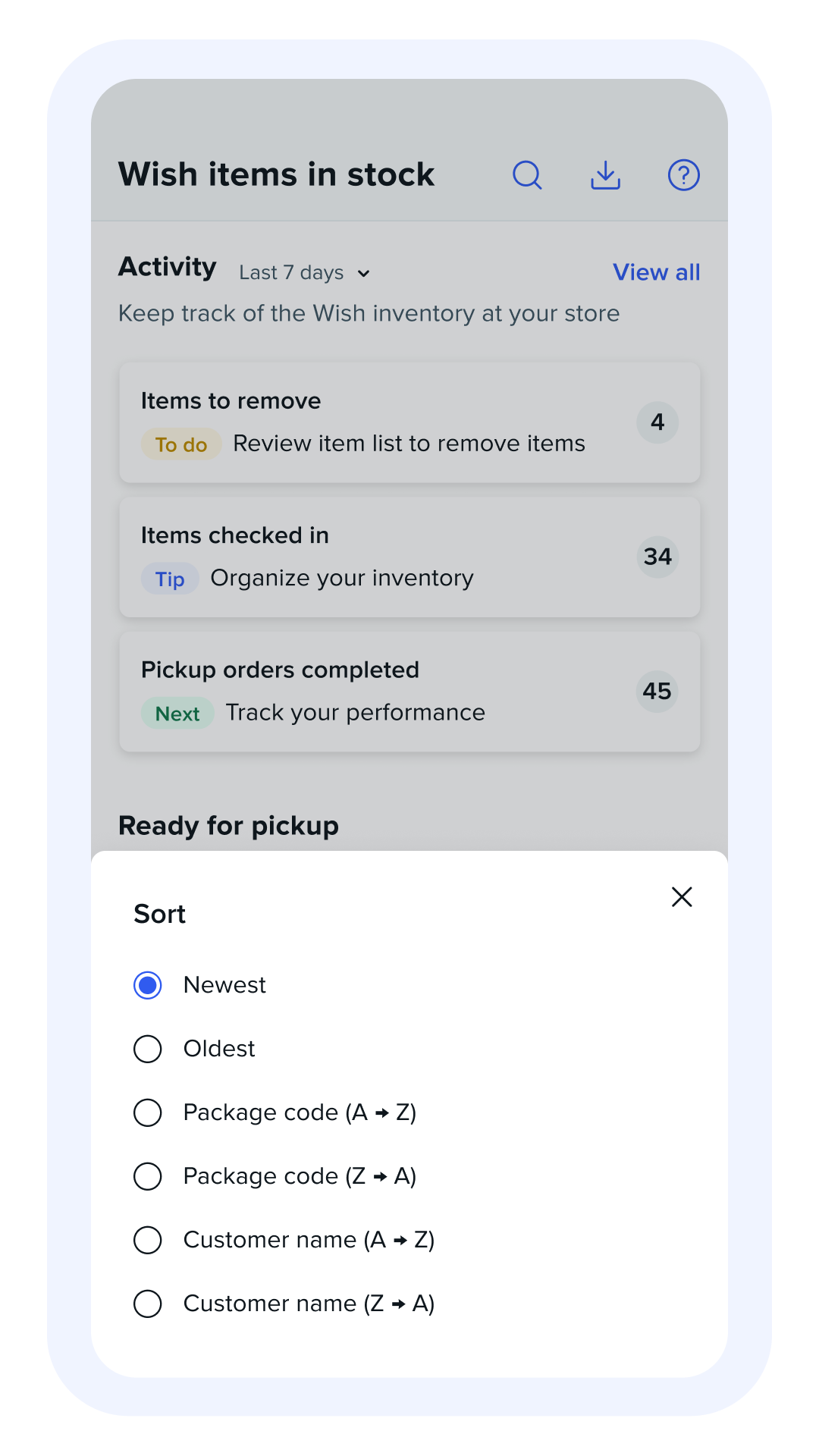 Jot down notes for yourself about where an item is stored.
After selecting an item in the In stock tab, you can leave a note about the order or location of the item in your store to help you prepare for customer pickups.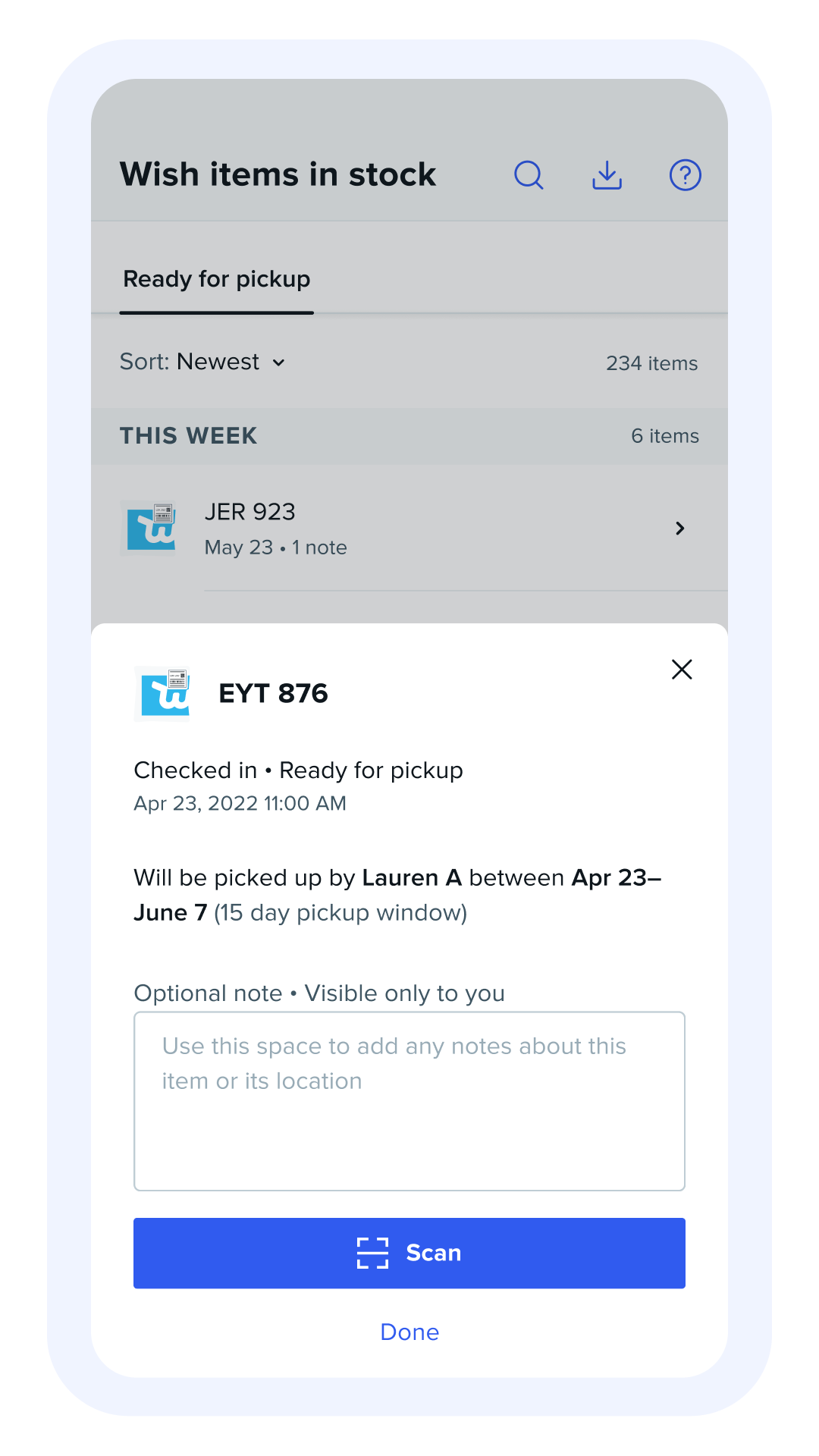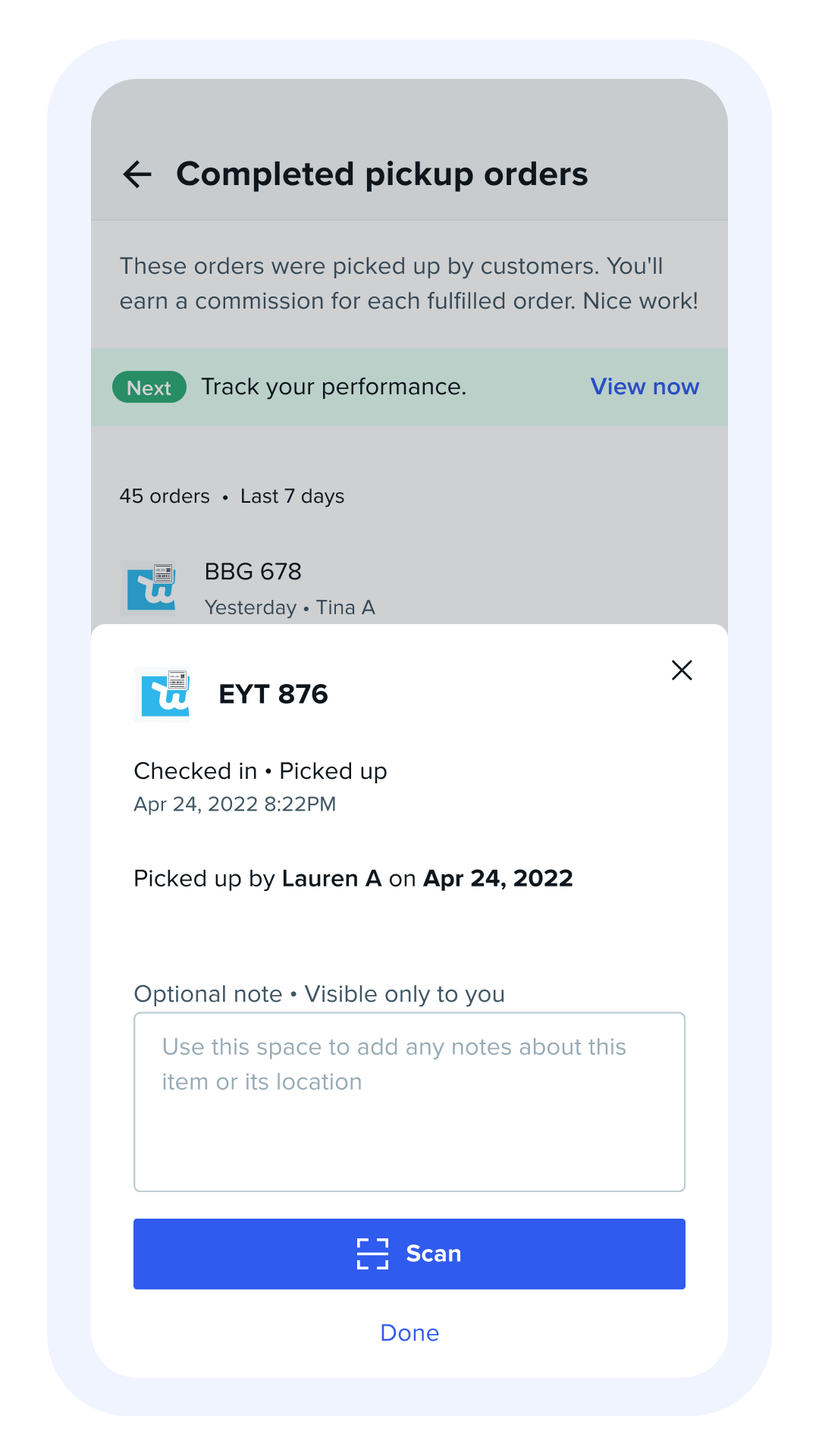 Get a list of what's in stock through the Export tool.
Now you can export a list of the Wish items at your store in spreadsheets from the In stock tab.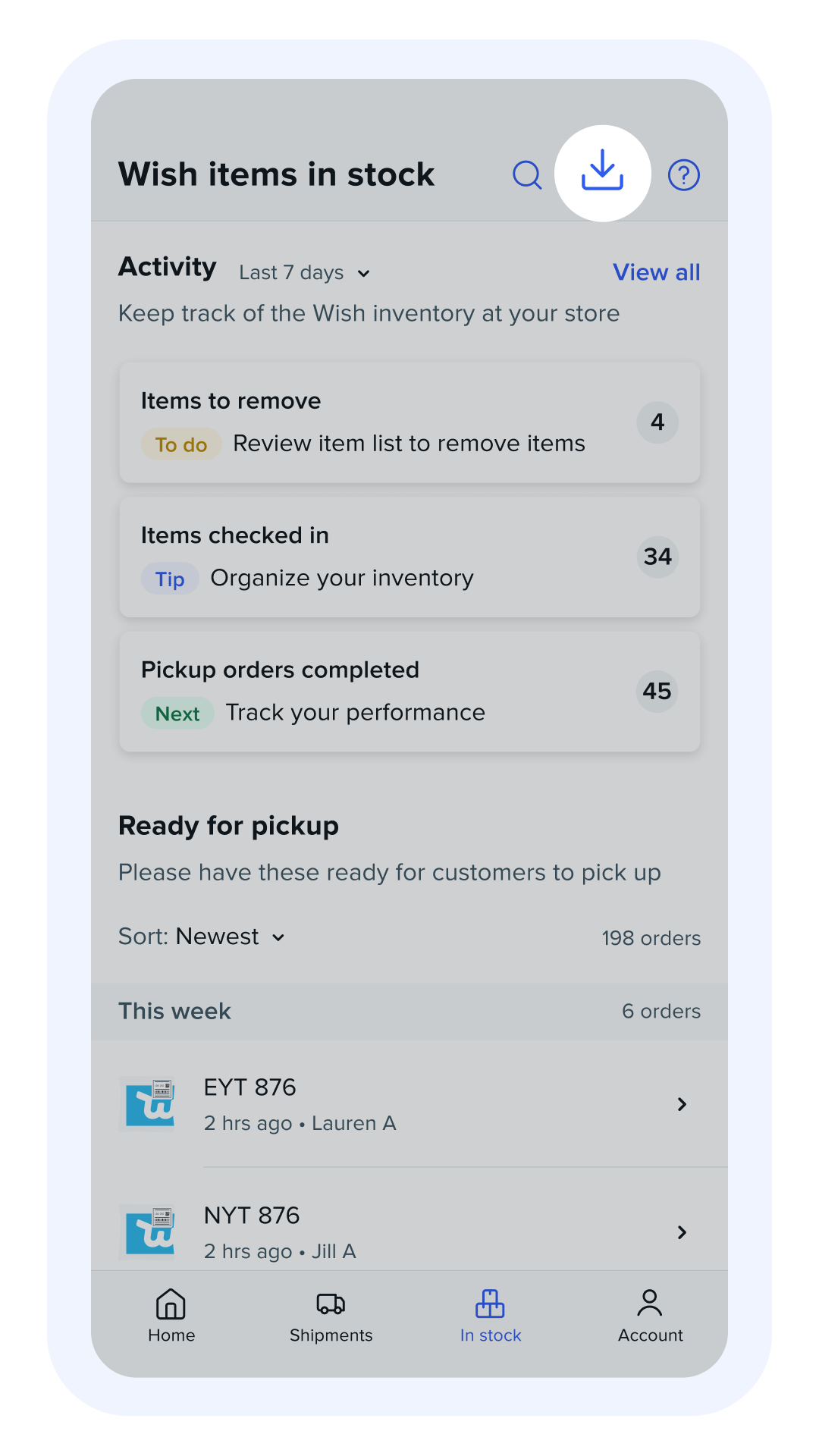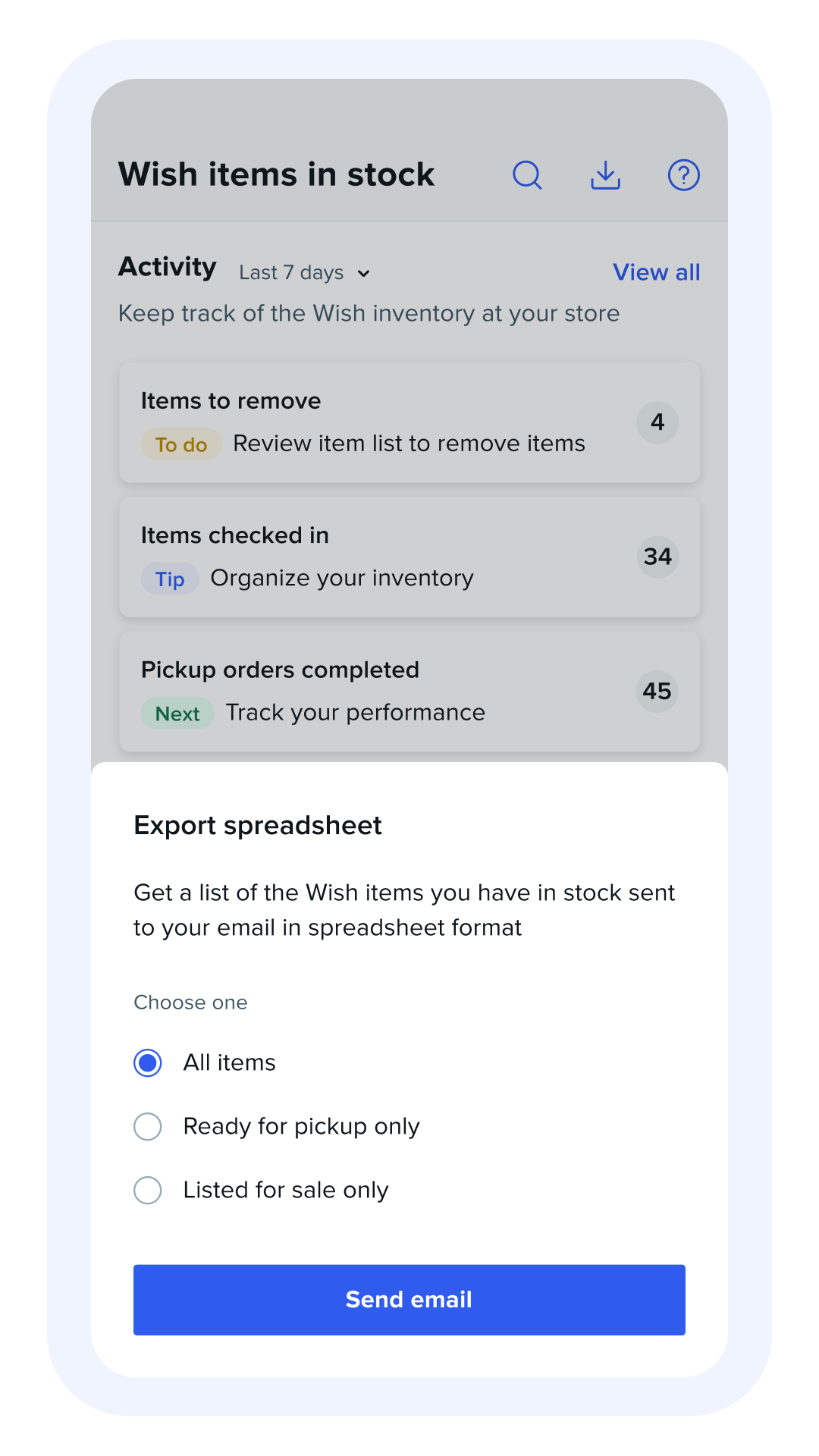 If you have any questions or concerns, please get in touch with us through the Support Hub in the Account tab of the Wish Local app.