Instructions for Removing Items
Please review the following FAQs for everything you need to know about removing eligible items from your inventory.
What items are eligible for removal?
If customers don't pick up their orders, the items will appear in the Items to remove task in the Activity Log of your In stock tab.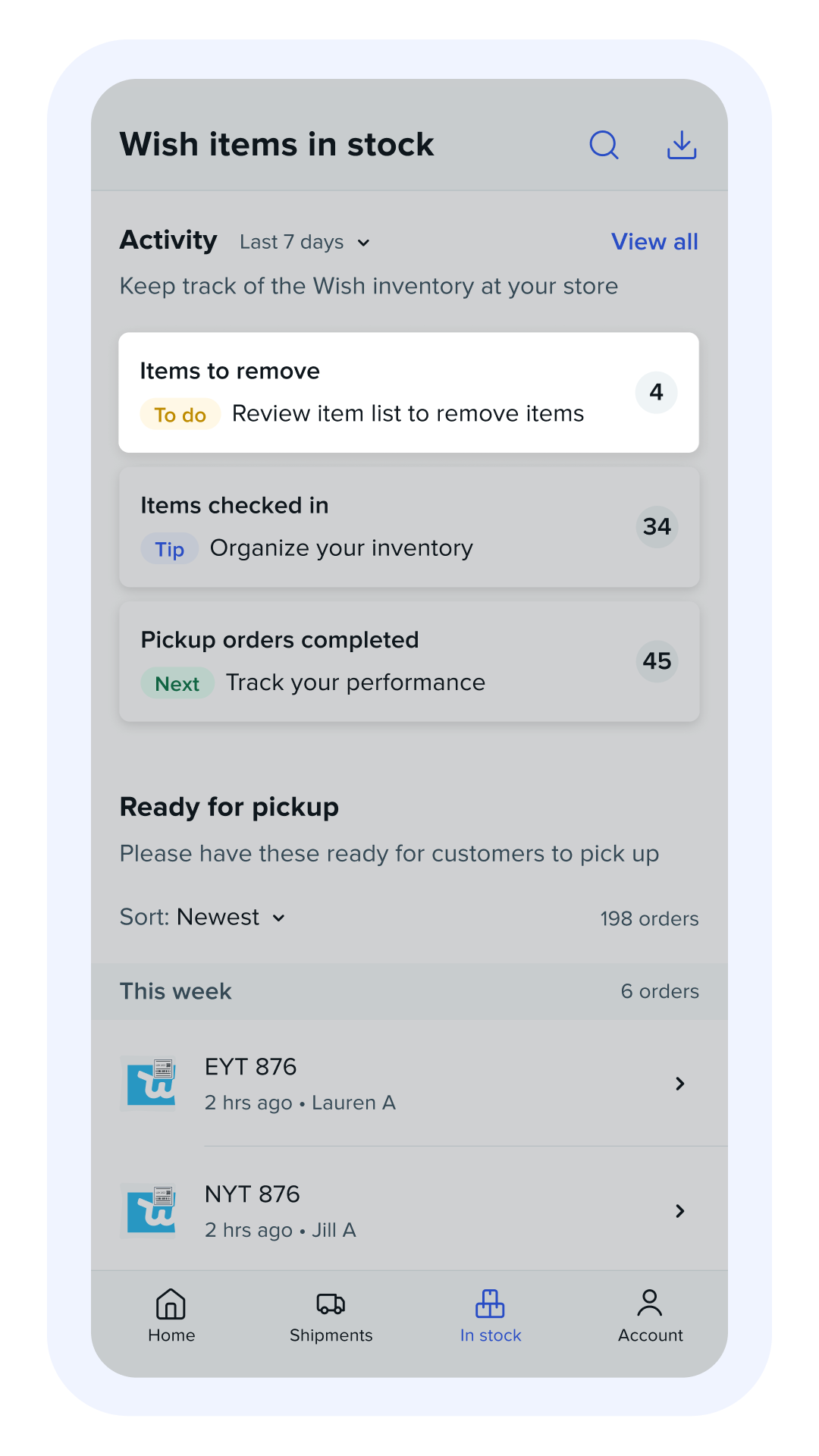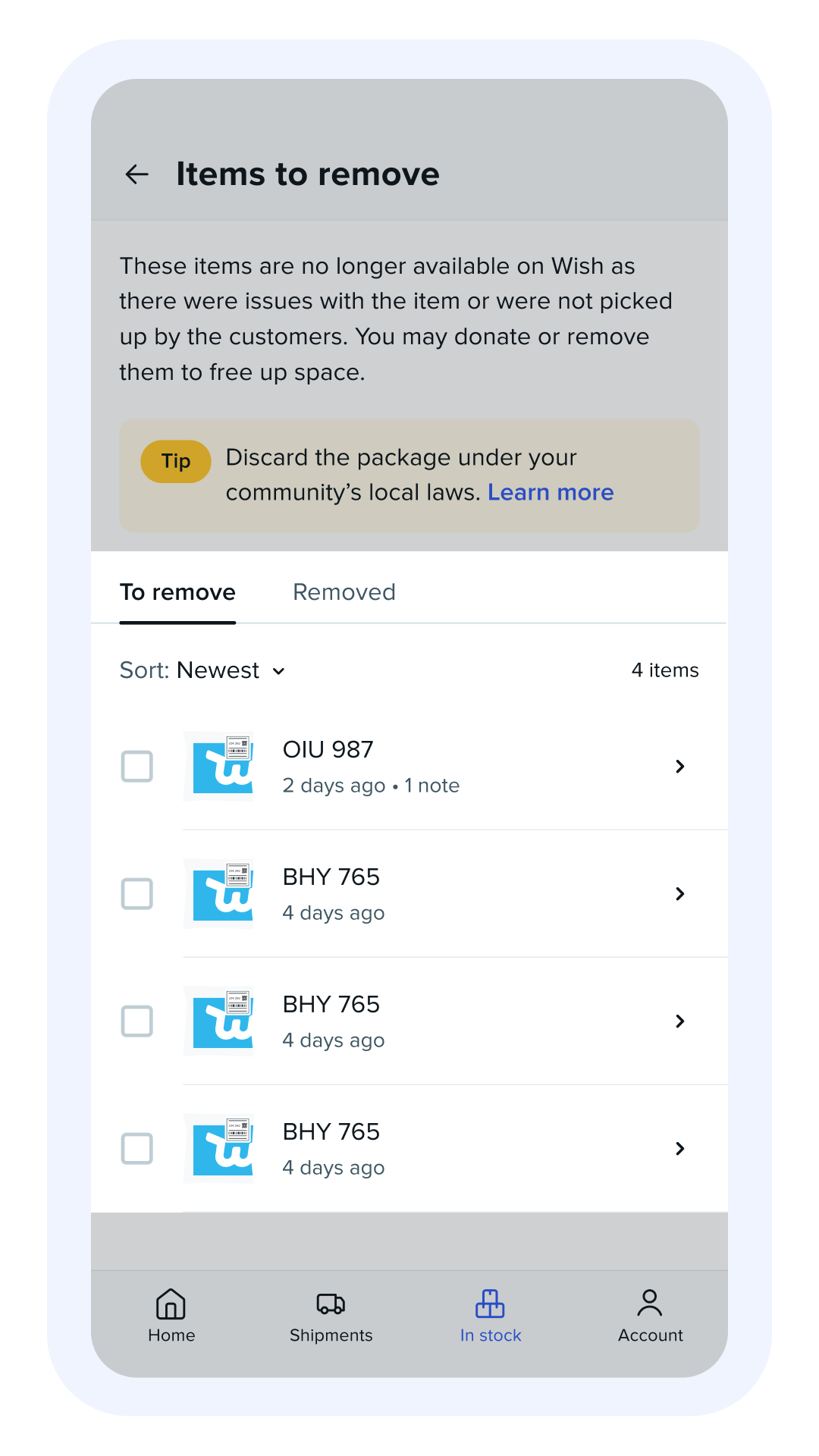 These packages can be removed from your inventory as long as their disposal or discarding abides by and adheres to applicable regional and local regulations and laws surrounding disposal. Learn more
Please be sure to only remove packages in the Items to Remove section of the In stock tab of the Wish Local app.
What steps do I need to take in the app for removal?
Here's how to complete the removal process in your Wish Local app.
Open the In stock tab in the Wish Local app.

Select the

Items to remove

task in your

Activity Log

.

In the

To remove

tab, select all of the items you will

dispose of

.

Select the

Mark items as removed

button once you have selected all of the items.
These items will then move to the Removed tab, where you can find a history of the packages you've removed.

Disposal Methods
Please dispose of or destroy any and all eligible inventory listed in the Items to Remove task of the Wish Local app.
You may dispose of any eligible inventory following applicable destruction and disposal rules and regulations.1

If you have any additional questions, please contact Wish Local support.
If customers have questions or concerns about an order, please direct them to Wish customer support.
___________________________
1. Note, such disposal must adhere to local and/or regional destruction and disposal rules, laws, and regulations (which may vary by product type and jurisdiction), and meet the criteria for doing so under the Wish Local Participant Terms and Conditions, and Wish Local Returns Guidelines.
In all instances, Wish has the right (but not the obligation) to determine and/or declare that such goods are adequately destroyed/disposed/discarded of, and reserves all other rights and remedies available to it under applicable laws and/or regulations.