What should I do if I can't scan a customer package QR code?
If you cannot scan a QR code on a customer package in a Ship to Store shipment, you can use the Package List or Search functions to check in the customer package.
After scanning the QR code on the outer shipment package, you can select the Package List or the Search symbols on the top right corner of the Scan Packages window to check in the customer packages.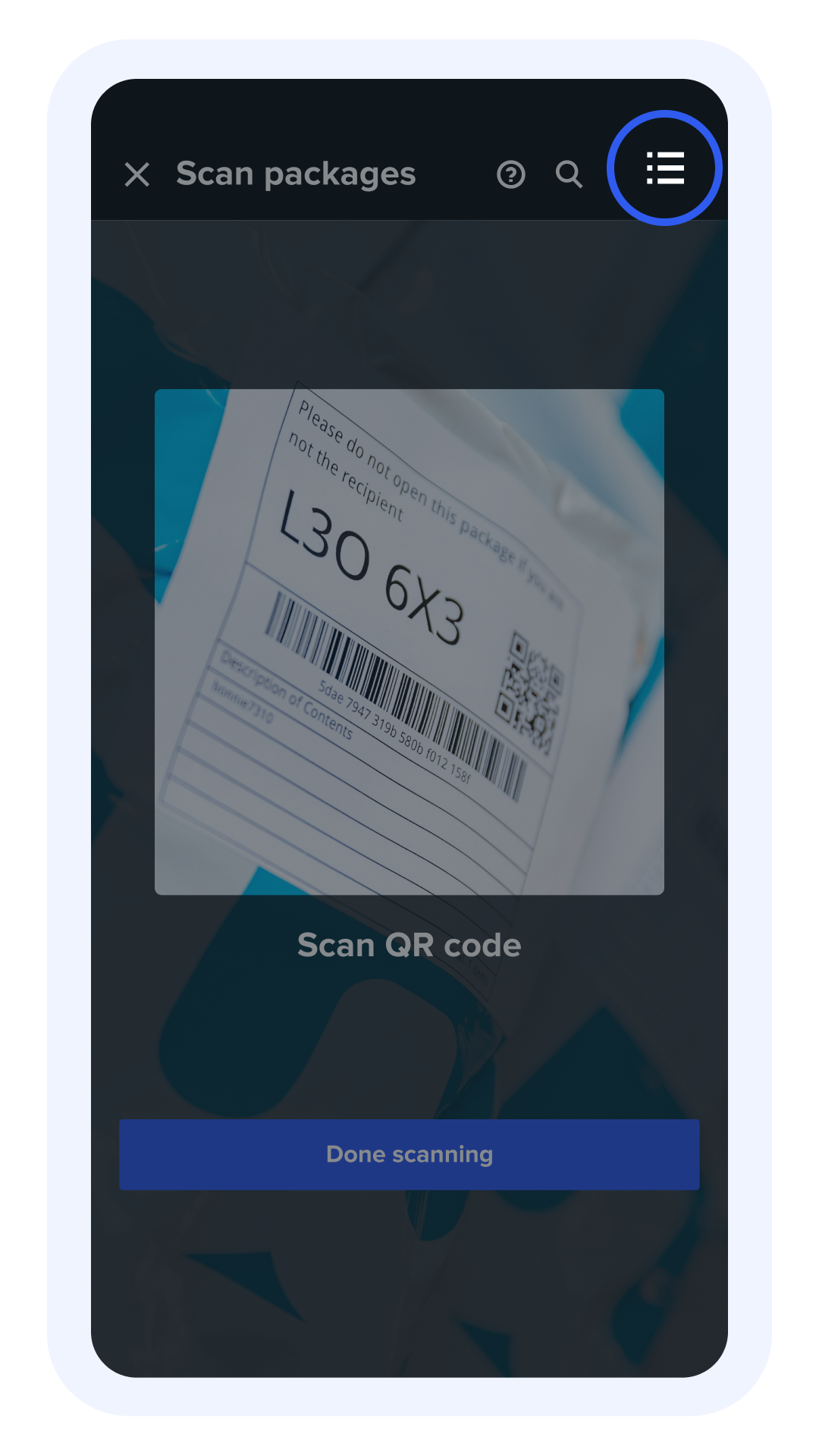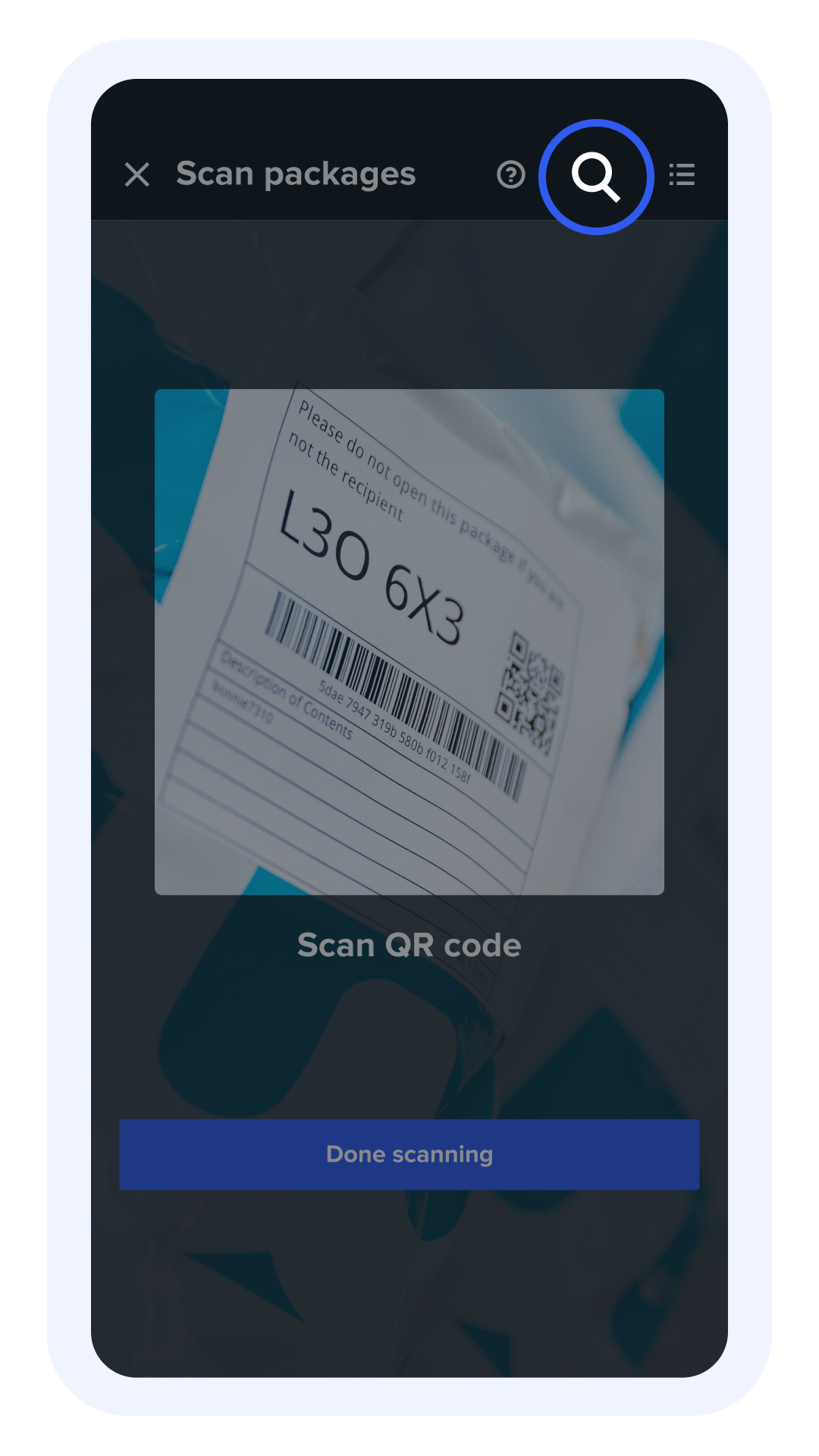 Package List displays a list of the 6-digit codes of the expected customer packages in the shipment. You can select the checkmark or the X next to the corresponding 6-digit package codes to indicate whether the customer packages have arrived or not. If you cannot scan a QR code on a customer package, this is a way to check in the customer package manually.
Alternatively, you can also use the Search function to search for the customer package by its 6-digit code. Searched customer packages will also appear with the checkmark and X options to check in the customer package.
Once you have confirmed the status of the customer packages in the Package List or through Search, select Submit to notify customers that their orders are available for pickup.
Please note that if you receive an extra customer package that does not appear in Search or the Package List, you can let us know through the Let us know option in the Package List. We will follow up via email with instructions.
If you need further assistance, please contact us through the Support Hub in the Account tab of the Wish Local app.