Preparing for Pickups!
Being prepared for customer pickups is important for success in the Wish Local program since it directly impacts the customer experience within your store. A positive customer experience could convert the Wish customer into your own, resulting in future return visits. We've listed some helpful tips for you to prepare for pickups, but we are always interested to hear what has worked for you!
Organizing your Ship to Store orders helps you locate them faster, which improves the customer's pickup experience.
Use the 6-digit codes to organize customer packages alphabetically or numerically, which will help you locate them easier and faster during the pickup process. We recommend using shelving, storage containers, or a combination of both to separate and organize the Ship to Store orders.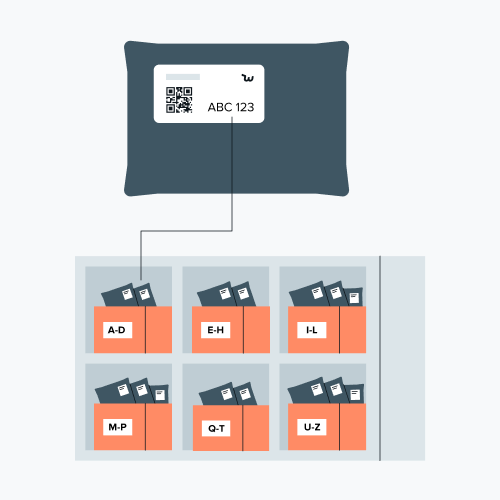 Before your Wish customers begin to arrive, consider how to show them the products your store has to offer. Promoting your products could result in a purchase while the customer is in-store or possibly on a return visit. Here are a few tips for converting Wish customers into your own:

Tip 1: Ask the Wish customer to browse the products your store offers while you locate their order.
Tip 2: Showcase some small, affordable, and attention-grabbing "impulse buy" items where you will complete Wish pickups.
Tip 3: Show any special promotions, coupons, flyers, or offers for your business to encourage Wish customers to return.
Tip 4: Create positive customer experiences and provide efficient service to encourage Wish customers to see you again and refer their friends to your business.
Preparing for the customer's pickup experience will help you maximize Wish Local's value of foot traffic. Make sure you have an organization system ready and set yourself up for a positive customer experience, every time!